Simply Carolina Dreamz » Creative Chaos, Frugality » Do you Paperback Swap?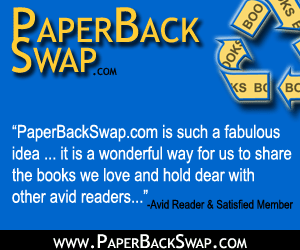 New arrivals, this week:
The Modern Woman's Guide to Life
The Quotable Book Lover
MLA Handbook for Writer's of Research Papers
Writing Down the Bones
Perfect Phrases for Resumes
Looking for God in Harry Potter
Office Proffessionals Desk Reference
Unfinished Business
Building Belief
While discussing Writing Down the Bones, on Twitter, I was able to add a couple more books to my wish list:
Bird by Bird: Some Instructions on Writing and Life :: Anne Lamott
On Writing :: Stephen King
These were added to my other wish list books that I'd love to touch:
The Omnivore's Dilemma : A Natural History of Four Meals :: Michael Pollan
Peace and Plenty: Finding Your Path to Financial Serenity :: Sarah Ban Breathnach
SparkNotes: Women's Literature :: SparkNotes Editors
I feel there is no hope that I will ever receive The Omnivore's Dilemma. I'm almost the 900th person waiting for it.  I'm only 4 of 4 for Sarah's new book.  That's some good odds.  I'd say about half the books, I receive, are hard bound copies.  I'm really enjoying this swapping thing.. especially since I learned that you can buy book credits in the kiosk for $3.45!  Now, that's a cheap book!
You get two free credits, just for listing 10 books, by ISBN number.  If someone sign's up under your name, you get a free book credit, too.  Then, for every book that is requested, from your list, that you ship out, at media rate postage, you get another book credit.  I've really been swapping around my bookshelves and widening my horizons. Now if I could just not sleep for a couple of years so I can do everything I'd like to do. :)
Filed under: Creative Chaos, Frugality · Tags: book club, books, books swap, paperbackswap, trade books